Whoever you are, wherever you're from, you are welcome here.
Brightway is a safe place where young people can come and be themselves.
Brightway events are for students of all ages. Activities include informal events like Game
and Movie Days, organized competitions like the Day of Champions,
events celebrating spiritual holidays as well as field trips.
These events are free and transportation may be provided.
A series of workshops and activities that bring awareness to potential hazards, teach life skills and provide a safe environment to practice those skills.
A series of events that promote a healthy lifestyle through athletics/physical fitness activities and nutritional education.
A series of events that promote Christian spiritual training and development through the Word of God, fellowship, worship and prayer.
Get Connected. Go Deeper.
CAMP is a peer mentoring program that matches high school peer mentors with elementary or middle school age mentees. Mentors and mentees meet at Brightway one Saturday a month for an activity from the CAMP curriculum. Space is limited to 20 matches. Lunch and transportation are provided.
Youth-Adult Mentor Program
The Students Taking Action Responsibly (S.T.A.R.) Program matches adult mentors with junior and senior high school mentees. Mentors and mentee meet monthly for an activity using an evidence-based mentor curriculum. Lunch and transportation are provided.
This program is a series of workshops focused on the development of life skills. When young people make responsible decisions, have an understanding of their values,
and are able to get along with others, they are better prepared for the challenges they will inevitably face growing up. Workshops are provided in school, at Brightway and online.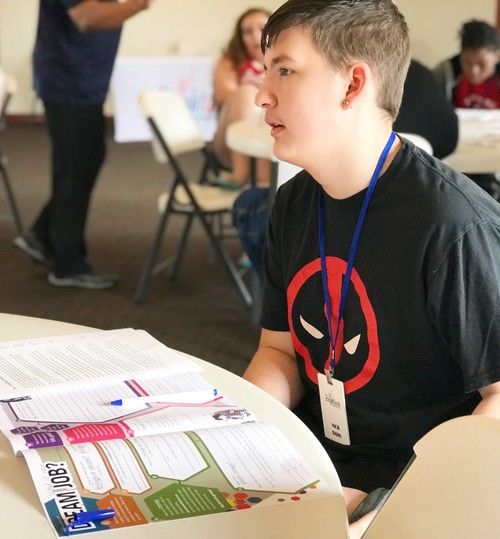 How do I get involved
in a mentor program?